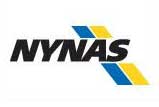 Finnish oil and engineering services company Neste has sold its entire shareholding in Nynas to Bitumina, a global bitumen company active in more than 100 countries. This is an important step in the ongoing company reorganisation of Nynas. Sweden-based Nynas is a manufacturer of naphthenic specialty oils and bitumen products, that has four refineries at Harburg in Germany, Nynäshamn and Gothenburg in Sweden, and Eastham in the UK, the latter being a joint venture with Shell.
As a result of the ownership changes, Bitumina is now the largest shareholder in Nynas AB, holding 50% of the shares. Nynässtiftelsen owns 35% and PdVSA 15% of the shares in Nynas AB (rounded numbers).
Neste's CFO, Jyrki Mäki-Kala, said: 'We have been an owner in Nynas since the 1990s and have seen the company develop into a global leader in naphthenic specialty oils and a premier bitumen partner in Europe.
'We believe that the sale of Neste's shares in Nynas to an industrial player with a strong focus in the same sector is the right solution for Nynas, recognising also the ongoing reorganisation process.'
The ownership change is said to be an important step in the ongoing company reorganisation of Nynas. To successfully complete the reorganisation, discussions continue with Nynas main creditors.
Nynas has applied for an extension of the company reorganisation and a court decision is expected on September 17. Nynas and the Administrators expect to complete the reorganisation within the coming three-month period.
Bernd Schmidt, Executive Chairman of Bitumina Industries said: "We take great pride in having been able to acquire the shares of Neste in Nynas, which is a natural expansion in our global industrial bitumen portfolio. We are certain that we can contribute to the successful future of Nynas."