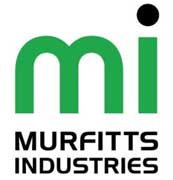 Murfitts Industries (Murfitts), a UK tyre recycler, has recently acquired the tyre recycling assets of fellow English Sapphire Energy Recovery (Sapphire), in a move expected to nearly double the former's tyre processing capacity.
Part of Tarmac, Sapphire is a waste tyre management service in England –its acquisition includes the entirety of Sapphire's tyre collections/processing plants in the UK in a deal  that "will ensure tyres are recycled to the very highest environmental standards, with full traceability and compliance."
Some 12 Sapphire employees will apparently transfer to Murfitts'new business but Murfitts will, however, maintain supply of tyre-derived fuel (TDF) to Tarmac, as previously fulfilled by Sapphire.
Managing Director Mark Murfitt said the agreement enables the company to deliver on its strategy of "creating a greener, safer, tyre-recycling infrastructure for the whole of the UK" by combining Murfitts expertise and knowledge with Sapphire's geographical coverage and processing power.