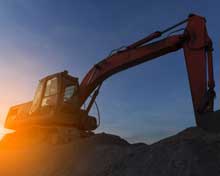 Indian tyre major Mahansaria Tyres Private Ltd. (MTPL) has just acquired a controlling stake in the European Agriculture Tyre Distributor (EATD) which marks its first step in building a distribution network in Europe. Now based in Wallenhorst, Germany, from Strijen, The Netherlands, EATD will distribute MTPL's Ascenso brand of tyres in European countries including Germany, Austria, Switzerland, Belgium, The Netherlands, Czech Republic, Slovakia and Poland.
EATD also will distribute Tianli tyres manufactured by China-based manufacturer of agriculture, forestry and earthmover tyres, Tianjin United Tire & Rubber International Co. Ltd. (TUTRIC).
MTPL announced the acquisition bid for EATD in November last year, alongside plans to build a US$115.8-million tyre manufacturing facilityin the southwest Gujarat, due for completion by end-2020.
"We have known Wolfgang Luettschwager, founder of EATD, for over 20 years and have highest regards for his deep knowledge and experience in the European off-highway tyres market," MTPL founder Yogesh Mahansaria said.
EATD was set up six years ago, and the new combination of Tianli and MTPL is expected to open "new opportunities in a highly competitive market," he added.
Yogesh Mahansaria is the former majority owner and CEO of Alliance Tire Group and previously was an executive with BKT Tyres Ltd. He orchestrated the purchase of Israel's Alliance Tyres in 2007 and then sold majority interest of the expanded enterprises in 2013 to the global investment firm KKR & Co. LP.