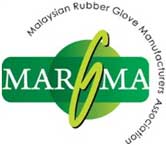 The Malaysian government has announced that minimum wages in urban centres will be raised to MYR 1,200 per month as of 1 January 2020, in line with the government's goal of a MYR 1,500 minimum wage under the Pakatan Harapan administration – the decision will ultimately raise medical rubber gloves prices and "would have a ripple effect on support services such as packaging materials, logistics, chemicals, to latex," according to the Malaysian Rubber Glove Manufacturers Association (MARGMA) President Denis Low Jau Foo.
To date, Malaysia has raised the minimum wage from MYR 1,000 in Peninsular Malaysia and MYR 920 in Sabah, Sarawak and Labuan, but the growing costs of living in the cities will inevitably add to glove exports. Low figures the cost increase could range between US$ 0.45 to US$ 0.75 for every 1,000 pieces, depending on the glove type and production efficiency.
Low added that MARGMA understood the need to alleviate the burden of rising living costs, but also mentioned that the cost of doing business was rising just as quickly.
"We urge the government to refrain from increasing the cost of water, electricity and other amenities to keep Malaysian manufacturers competitive; we are concerned that delivery of this very important medical device may not be enough to cater to the requirements of hospitals all over the world," he said.
Malaysia is one of the global producers of high-quality medical rubber gloves – these gloves are critical protective devices for doctors, dentists and nurses. The single-use hygiene material is a necessity for all healthcare workers, some of which may use up to 10 pairs a day.