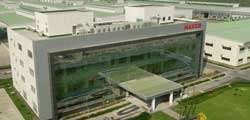 One of the fastest-growing tyre manufacturing companies in India, Maxxis Rubber India Pvt. Ltd., plans to set up at least five manufacturing units in India in addition to the expansion of current units that cater to the two- and four-wheeler markets. Bing Lin Wu, Head of Marketing, Maxxis Tyres India, spoke about the future plans of the company and revision of its sales strategy in light of COVID-19.
"We have witnessed a spur in personal mobility with more and more people opting for two-wheelers – hence, we foresee a steady growth for our business as well," Wu said. "The sales strategy will be to consider the commuter segment. Maxxis focuses on Tier II and Tier III markets.The aim of the company is to manufacture tyres which have durability and are safe to be used by the consumer."
Wu further added that Maxxis Tyres India is committed to consider the interests of each one of its stakeholders and is said to move based on the situations that unfold in the future. The manufacturer is an OEM supplier for numerous automotive companies including Honda, Yamaha, and Maruti Suzuki.
Maxxis Tyres India has also established a unique retail partnership with Yamaha this year. As such, Maxxis' tyres will be made available for sale at Yamaha dealerships throughout India. "We are open to similar strategic retail allegiances in the future."