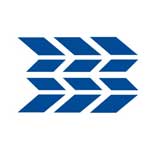 Tyre manufacturer Marangoni is reportedly restarting operations at its automated passenger tyre plant in Rovereto, northern Italy, in preparation of a lease to a yet unconfirmed third-party tyre manufacturer. As minor changes will restore full production within the European facility, which has a production capacity of 250,000 units annually, the future tyre manufacturer would be exempt from investing in a greenfield facility.
Marangoni is apparently in talks with UK motorsport tyre supplier DMack around a potential transfer of its production to Rovereto, but did not disclose terms of its investment for the project.
In 2013, Marangoni exited the passenger car tyre sector when it closed its primary tyre factory in Anagni, near Rome. The company is now focusing on its retread business and industrial tyre production.