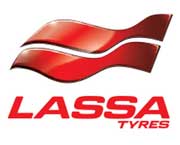 Turkish tyre company Lassa Tyres (Lassa) is to raise output at its US$300 million Aksaray smart tyre plant, which has already "reached important production figures in less than a year." Established in 2018 by Brisa Bridgestone Sabanc? Tyre Manufacturing, the Aksaray plant is designed to produce some 4.2 million tyres at full capacity and employs new technologies such as robotics applications and data analytics.
In short, the fully-automated tyre transfer system enables operators at Aksaray to detect problems in production within minutes and follow-up with remote technology. Its tyres areproduced with "zero defects" in a closed-circuit system, which altogether consumes about 30% less energy than a conventional system. Meanwhile, a company statement notes that the combined capacity of Aksaray and Kocaeli plants allows for the production of one tyre in every 2.5 seconds.
Lassa grew its export figures by 10% annually over the last five years, including a 60% growth in sales figures and 41% increase in market territories it operates in. Lassa Tyres are currently sold in 56 countries worldwide, from Chile to South Korea and from Sweden to Malaysia.