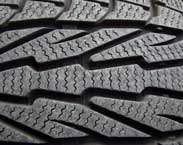 To help boost the local tyre industry to the more competitive world stage, Indonesia will offer cooperation in said industry to China, reveals Indonesian Ambassador to China Djauhari Oratmangun. Oratmangun believes that bilateral economic cooperation between Indonesia and China, especially in the fields of trade, investment, and tourism, holds much promise.
In the hopes of fostering a "comprehensive strategic partnership" between Indonesia and China in the future, "Cooperation will have added value with China, including the use of science and technology as well as joint researches for development of the tyre industry in Indonesia. It is expected to offer benefits for the Indonesian tyre industry to become more competitive in the global market," the ambassador said.
Indonesia was the second-largest NR exporter in the world in 2019 – the country recorded an export value of around US$3.9 billion, which made up 29.8% of the value of worldwide rubber exports for that year.
Recently, Indonesia was represented by the Ministry of Industry, Ministry of Trade, Indonesian Chamber of Commerce and Industry (Kadin), the Indonesian Tire Employers Association (APBI), and several Indonesian companies at an International Auto Tire and Accessories Exhibition in Shandong Province, in eastern China.
;