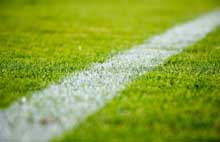 A European Chemicals Agency (ECHA) suggestion could potentially place a ban on the use of rubber granules for infill materials in artificial turf as the granular infill materials from end-of-life tyres (ELT) or other synthetic elastomers used in artificial turf are classified as intentionally-added microplastics. As such, ECHA's Committee for Risk Assessment (RAC) recently recommended a "complete ban" on using 'intentionally-added microplastics' in products in concentrations of more than 0.01 % weight by weight, in the European Union (EU) and East Economic Area (EEA).
The ECHA claims that releases of intentionally-added microplastics in the EU/EEA have so far amounted to some 42 kilotonnes/year while releases from infill material used in artificial turf pitches could add another 16 kilotonnes/year – ECHA's proposed restrictions could prevent more than 90%, or 500 kilotonnes, of microplastic releases over a 20-year period.
ECHA has also proposed options to mitigate the risks posed by microplastics: placing a ban on such products on the market after a transition period of six years; or mandatory use of risk management measures such as fences and brushes.
According to an ECHA spokesperson, the ban would require sports clubs and local communities to replenish existing pitches with other infill material such as cork, sand or biodegradable infill material. "In the long run, existing pitches would likely be replaced by systems that do not use microplastic infill material."
However, RAC said that a lower size limit –proposed by the ECHA for detecting microplastics in products – will be unnecessary as the potential restriction could also be enforced in other ways, such as by looking at raw materials in supply chains.
Meanwhile, the European Tyre & Rubber Manufacturers' Association (ETRMA) has criticised the move by the ECHA, calling the potential ban on the use of rubber granules for infill materials in artificial turf 'costly and disproportionate'.
NOTE: ECHA's Committee for Socio-economic Analysis (SEAC) has agreed on the draft opinion but has a 60-day consultation period to announce its recommendations before the proposal is sent to the European Commission for approval.