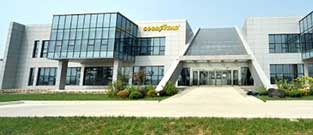 Two Chinese facilities of tyre manufacturing major Goodyear Tire and Rubber (Goodyear) has suspended operations until at least Feb. 9 over concerns about the Wuhan coronavirus. According to Goodyear, it will continue "to work with the Chinese government to determine the appropriate time to reopen these facilities" – these involve its headquarters in Shanghai and a tyre plant/development centre in Pulandian. However, it is unclear how the shutdown would affect Goodyear's nearly 1,900 employees at Pulandian and the subsequent tyre production.
The company has also advised against travel to and from China except for "business-critical" trips and encourages its associates located in the Asia Pacific region to follow the Centers for Disease Control (CDC) guidelines to prevent the spread of the respiratory virus.
The CDC reports that more than 300 deaths have been attributed to the novel coronavirus since it was first identified in Wuhan, China, late last year. Those who test positive for the virus show mild to severe respiratory illness with fever, cough and difficulty breathing. Despite the increasing number of cases reported outside of China, the CDC said it remains unclear how the virus spreads among people.
"Our thoughts go out to all those affected by the coronavirus," Goodyear said. "The safety and well-being of our associates are Goodyear's highest considerations, and we are closely monitoring this dangerous health risk and taking actions to protect our team from exposure to it."