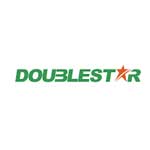 Chinese tyre maker Doublestar Group, which launched a scrap tyre pyrolysis plant in Henan Province to tackle pollution from waste tyre recycling, has started the initial operations of said plant.The US$49.3 million factory is able to process 100,000 tonnes of rubber or 10 million passenger car tyres to produce some 45,000 tonnes of pyrolysis oil and 35,000 tonnes of carbon black each year.
Doublestar Group's Chairman and General Manager Chai Yongsen said the 13-hectare factory has been running smoothly for over a month and expects it to generate annual revenue of US$53.3 million.
China records an increasing number of waste tyres – the waste passenger/truck/bus tyres are either routed to tyre retreading centres or to small oil refineries, which unfortunately contributes to serious pollution.
A welcome innovation, Doublestar's factory is the first of kind to feature green pyrolysis and other technologies that makes it pollution-free. Doublestar also plans to build two more scrap tyre pyrolysis factories with similar technologies, in Hubei and Shandong Provinces respectively,