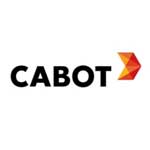 US-headquartered Cabot Corp. (Cabot) will increase prices globally by as much as 3 – 8% for all its activated carbon products effective for all shipments made on or after 1 October 2020, or as customer contracts allow.
According to Cabot, the price increase has become necessary due to escalating labour, operating, and environmental compliance and freight costs.
Activated carbon, also called activated charcoal, is a form of carbon that has been processed such that it dramatically increases surface area for adsorption, a process by which impurities are removed from fluids, vapours or gas. The adsorption process helps reduce hazardous gas, activate chemical reactions, and act as a carrier of biomass and chemicals.
The company is a provider of rubber and specialty carbons, activated carbon, inkjet colourants, masterbatches and conductive compounds, fumed silica and aerogel.