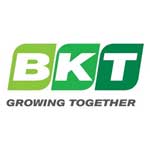 Balkrishna Industries (BKT) is suspending works on its US plant project in light of the challenging business environment, which includes volatile weather conditions. The new US$100 million tyre factory would be BKT's first outside of India and its fifth plant overall – slated for opening in 2021 with an estimated annual capacity of 20,000 metric tonnes. The investment would also accelerate its business with North American equipment makers and enable "competitive" export to neighbouring countries.
However, the Indian tyre maker has put off nearly 9months of work on the project following steady production capacity from BKT's US$500 million Bhuj plant in India, which was designed to match the capacity of BKT's three other plants. Within four years of its opening in 2015, the demand-supply relationship is flourishing, and the plant now has the capacity to produce about 450-480 metric tonnes of radial, agricultural, OTR, and industrial tyres daily.
According to the company, it is financially prudent for BKT to suspend – not end – the US project, given the economic, political and logistics uncertainties. This marks the third US plant project involving foreign investors to be suspended, the other two being Chinese tyre manufacturers.