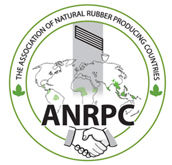 One of the backbones of the trade economy, global natural rubber (NR) production fell in Q12019 (January-March) according to the Association of Natural Rubber Producing Countries (ANRPC). ANRPC Secretary General Nguyen Ngoc Bich said the drop from 3.15 million to 2.99 million tonnes, compared to the same period in 2018, was due to poor weather conditions and low rubber prices in select countries, such as Indonesia and Thailand.
The situation is even more unpredictable with the critical US-China trade tariffs which could promote volatility in the global NR market. China still accounts for nearly 40% of NR market demand but the rapidly changing prices and demands will leave producers and consumers tensed and uncertain.
Meanwhile, the world's largest NR producer, Thailand, witnessed a steep decline in NR production in the third quarter of the year at 17.6%. In contrast, Malaysia marked a 13.6% increase in production while other notable percentage increases were in Cambodia (up 36.8%) and Vietnam (up 15.9%).
Although the Organisation of Petroleum Exporting Countries (OPEC) had stabilised crude oil prices in recent months through sanctions, the prices for NR were not as steady. Decreased global consumption of NR by 0.4% at 3.38 million tonnes, from 3.39 million in 2018, was still better than production rates – these translated into somewhat improved prices for Q12019 at US$1.45 per kilogramme.